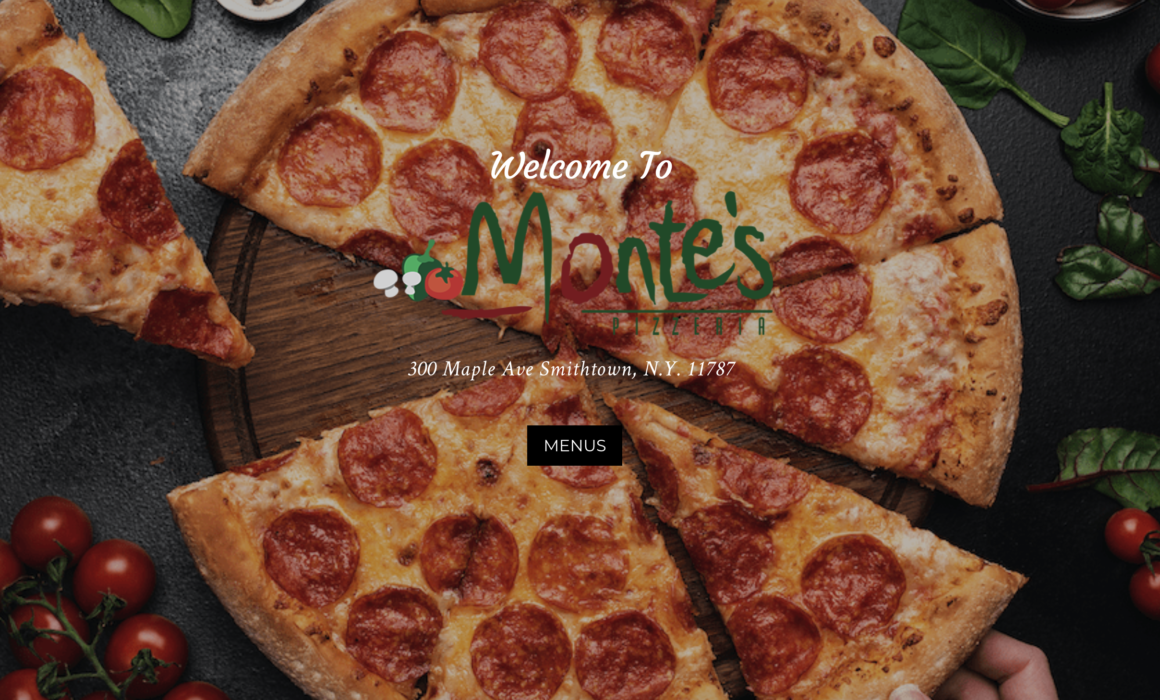 "We offer excellent food and generous portions at the right price," says Andrew "Monte" Monteleone. Smithtown Pizzeria, Montes Pizzeria has a simple philosophy, serving mouthwatering food using the freshest ingredients. This simple recipe has kept Montes Pizzeria a staple in the local community for over 10 years. Did you know that Monte's Pizzeria does not use any Trans Fat making sure the food is prepared with 100% soy oil? It's cholesterol-free and low in saturated fat for a smarter, healthier lifestyle. Montes offers fast, reliable free delivery service to the local area making sure that your food stays hot and fresh.
Recently Montes Pizzeria has rebuilt their current website to keep up with technology. For this scope of work Montes Pizzeria hired Long Island web design company, Benjamin Marc. "Being from Smithtown myself building this website was extra special for us. I've ate at Montes Pizzeria several times and the food is so good. There is no wonder why they are the best when it comes to Pizzeria's in Smithtown. When rebuilding this website we kept it simple. When online visitors are looking for a pizzeria they want everything fast. Whenever you are ordering food online the main thing you look for is the menu. We made that very accessible for visitors to click and call for an order. The website also talks about the history of Montes Pizzeria as well. Overall I am very happy with the outcome and can't wait to go back for a slice! Says Benjamin Marc CEO, Anthony Savino.
Please browse through our new website and let us know what you think!